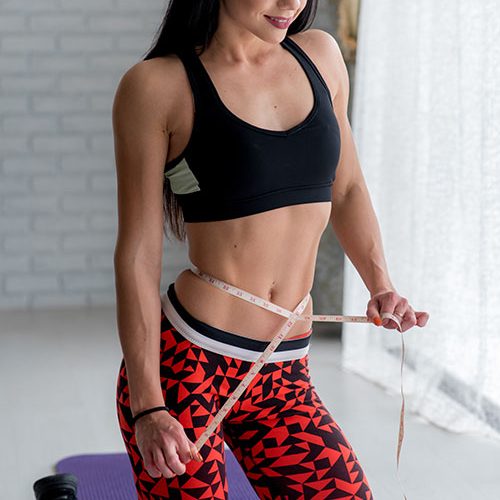 Radio frequency is an electromagnetic energy that goes through the skin. When this electromagnetic energy meets a resistance (fat tissue and connective tissue), it produces heat. With radio frequency, a temperature of 42-45 C. is reached with deep tissues. Normally body temperature is 36—37 C. at the same time, it makes the water and ions under the skin move (sodium, potassium, calcium, and magnesium). Related to the movement of these, energy comes out and the region gets heated. This heat melts down and breaks the membrane around the fat cells.
Usage areas of (Radio frequency):
Tightens the skin surface and connective tissue under it. So, it prevents the slouching of hips, pelvis, stomach, leg, inner knee, and arms and makes a very tight appearance. It lets the fat cells break down and get smaller.
It not only breaks down the surface layer fats, but also deep fats.
Decreases the appearance of cellulite (orange peel like).
Increases skin resistance and strengthen connective tissue.
Decreases wrinkles and thin lines on face. 6-8 sessions for two times in a week, and 10-12 sessions after skin lifting operations should be applied. It provides a quite good lifting by improving the slouching appearance on neck, throat, and cheeks.
Radio frequency heads used here are smaller.
Decreases the appearance of cracks on body.
Gives brightness to the skin by improving deep blood circulation.
Treatment program:
Session duration is between 30 and 40 minutes depending on the situation.
It consists of 10-15 sessions in total. With the automatic programs, Radio frequency offers an ache-free, pain-free, without adverse effects, effective and relaxing treatment application for the patients.
Sessions are organized for 1 or 2 times in a week depending on the age of the patient and condition of the disease.
If the treatment is continued regularly, well-being period continues for 1-2 years after the sessions end.
If radio frequency is used with Lipolysis and Mesotherapy on some conditions, wonderful results are seen.
Success on the cellulite and losing weight treatment is directly related to the patient's fully following the diet that doctor suggests. Moreover, patient should drink at least 2-3 liters of water every day.
It can be applied to anybody that reached puberty age.
Unfavorable conditions for application:
Pregnants
Those having heart battery,
Those having epilepsy disease
Parkinson's disease
Skin cancer
Those having big metal prosthesis in body.